The future of AI art has two scenes one where they combine the physical reality of art with the upcoming future technology of artificial intelligence. This can be created by using face recognition machines or even coding programs to replicate paintings or images. Whether this is to authenticate the original or for aesthetic purposes. However, in contrast, the conceptual artists of today like Sarah Meyohas use the biological environment to connect us the audience from our physical reality to the virtual world of art. Allowing us to escape into a world of fantasy and wealth.

Sarah Meyohas holds a BA in international relations from the University of Pennsylvania and a B.S. in finance from the Wharton School. In 2015, she received an MFA from Yale University.
The virtual world is not only taking over images and paintings but is taking over our experiences and in galleries. As of recently, there is now a blurred line between again the physical and virtual worlds of installations. One exhibit which shows this is the 'AI: more than human' based at the Barbican. This exhibition changes each year in terms of artists however the narrative stays the same, the future of AI art.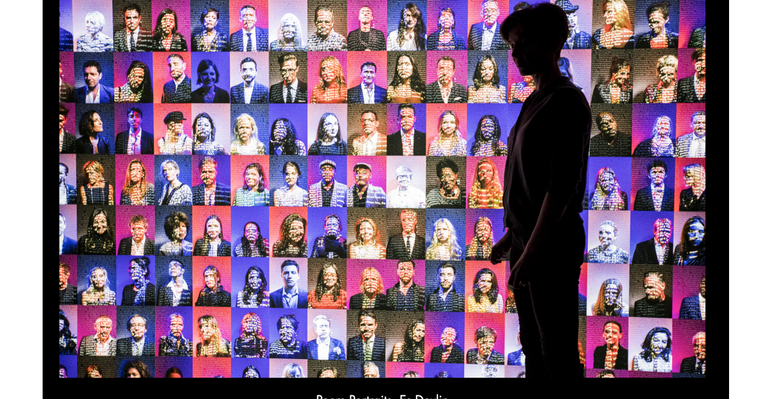 Following on from this, one artist who knows first-hand about the future of virtual art is Mario Klingemann with his inspiration of combing social human crisis with the visionary of coding artificial intelligent videos. Klingemann is an artist that prefers tools, rather than paintbrushes and paints. The traditional idea of painting can be considered by some as neutral networks, coding, and algorithms. He taught himself how to program in the 1980s, his algorithms as an 'Outsider AI' artist. In 2018 he undertook a residency with Google Arts and Culture (which brought us the viral art historical face matching app). This led to his project about the post-human utopia, and the project facilitating that idea was 'Memories of Passersby I'.
The idea of technology impacting our future can be seen in the visual arts, where we see the progression of artificial intelligence as a newly formed language of technology. And many more artists are starting to show progressiveness from their usual mediums. Considering the future of artificial intelligence, it is important to understand the place and advancements in technology, especially in the arts.